Category - Tech-news
Posted by: admin | Posted on: January 6th, 2012 | 0 Comments
| | |
| --- | --- |
| | By Christina Bonnington, WIRED |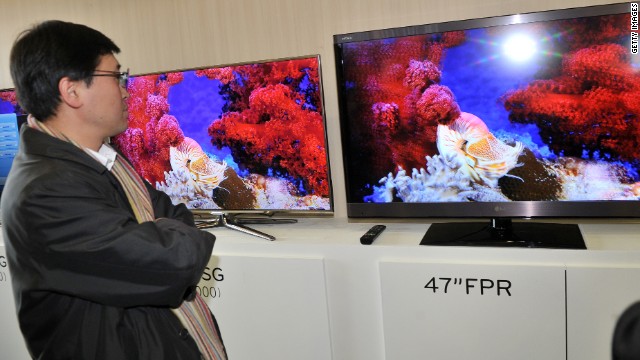 A journalist compares the 3-D televisions of Samsung (L) and LG (R) after a news briefing in Seoul.
STORY HIGHLIGHTS
3-D television now looks like over-hyped technology in hindsight
23 million 3-D TVs were shipped in 2011 worldwide, only 3.6 million shipped in U.S
U.S. household penetration for 3-D TVs is at about 3%
(WIRED)
 -- 3-D television was heralded as the breakthrough technology of the 2010 Consumer Electronics Show. Hot on the heels of James Cameron's eye-opening Avatar, 3-D HDTVs were everywhere on the show floor. One year later, at CES 2011, 3-D was back again -- this time iterating. We saw bigger 3D HDTVs, 3-D displays that didn't require special glasses, and camcorders that captured 3-D content. But where is 3-D now? It's certainly not showing up big on our CES 2012 radar, and now looks like over-hyped technology in hindsight -- especially to those of us who always thought 3-D's natural home was in the movie theater, not the living room. Indeed, a variety of obstacles -- high prices, a lack of 3-D content, and uncomfortable viewing experiences -- have kept 3-D TV adoption in the single digits nationwide. Manufacturers and content providers are working to address these issues, but one has to wonder if 3-D was nothing but a flash in the CES pan -- a technology story rather than anything consumers actually wanted.
Read More